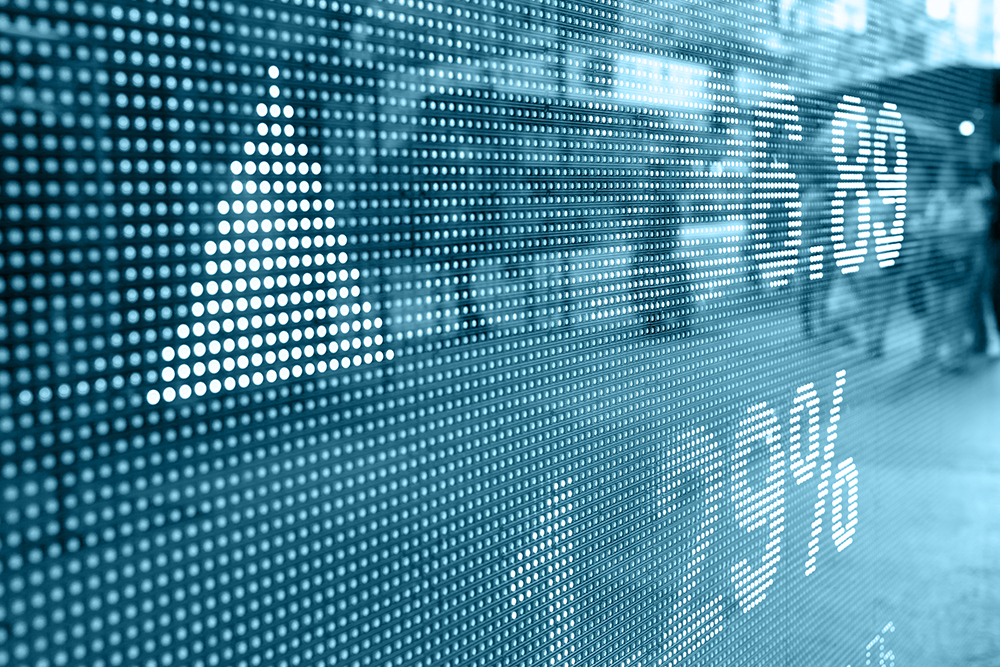 29 Oct
A message from Anthony Ciccone, President

With the recent market movements, many people are being reminded of the feelings we all experienced when I wrote my original note in mid-March 2020. This feeling is uncomfortable; we are all feeling angst. However, this recent uncertainty is another reminder of why being well-prepared with a sound financial plan is essential.
As mentioned in my last note, perspective is crucial in times like these. As we continue along in our financial plans, we will experience more dramatic upswings and downswings that lead us to learning moments on certain things we should and should not do when investing.
Here is why we are at this point:
The U.S. Election
With one week remaining until the U.S. federal election, 69 million Americans have already voted (Miao,2020). Those 69 million votes represent 53% of total votes cast in the 2016 presidential election. While U.S. national polling indicates a solid Joe Biden lead, state polling- which matters, given the electoral college (not the popular vote), indicates a much tighter race. However, due to the amazing volume of mail-in ballots and the number of swing states that do not begin counting those ballots until election night, the likelihood that a winner will be announced on election night is slim. We may be looking at an election week or in a worst-case scenario, an election month. On top of the voting delay, there is growing concern that the election will be contested.
A Continued Spike in Covid-19
The second wave of infections in Europe is much larger than the first, with France hitting 52,000 new infections, announcing a month-long lockdown. Italy, U.K., and Germany are also struggling to contain the virus by imposing targeted lockdowns (CORDER, 2020). The U.S. seems to be following Europe's trajectory as there have been a reported 74,410 (+39%) new cases with 983 new deaths. In Canada, the case count has grown over 223,000, with over 10,000 deaths from the virus.
Studies show that November and December could get a lot worse, which may mean more targeted lockdowns, similar to Europe. With medical experts worldwide targeting the middle of next year to distribute a new vaccine, we have more difficult months ahead.
Additionally, all eyes are on China, Japan and South Korea. These countries have been the gold standard in virus containment. A spike in new cases in any of these countries could fuel further volatility.
Fiscal Stimulus
With the election next week, we will likely not see a U.S. stimulus deal before then. There is also a wavering possibility that we will not see one in 2020. Federal Reserve officials have stated how important a new stimulus deal is to the slowing U.S. economy.
The Canadian Finance Minister stated that Canada has the fiscal capacity to afford the continued pandemic spending as the debt-to-GDP ratio remains lower than it was in the 1990's—when Canada faced a debt crisis—and historical low-interest rates.
The uncertainty Analystd with the subjects listed above and increasing levels of debt, will add to investors' worry.
Understanding what is leading us here, what can you do?
Expect Volatility
From the new virus concerns, election voting delay, or stimulus debate, we have multiple sources of uncertainty, which can lead to a significant volatility spike and stock market sell-offs. By expecting this market environment, you can better mentally prepare for what lies ahead.
Do not make significant portfolio changes.
It is crucial to stay focused on your long-term goals. Talk to your professional advisor before making any major changes to your financial plan. Make sure your decisions align with your goals.
Manage Reactions
A long time ago, I learned that when we cannot control things, we can only manage our reaction to them. Ensuring that your portfolio aligns with your ability and willingness to take risk will make this easier. Staying true to your plan, staying invested and staying diversified will be the most sensible way to weather the coming storms and capitalize on gains once the recovery emerges.
If you'd like to discuss your account one-on-one, please feel free to call us at 604-688-5559.
Bibliography:
CORDER, A. (2020, October 26). France has 'lost control' of coronavirus, may need 2nd lockdown, doctors warn. Retrieved October 28, 2020, from https://globalnews.ca/news/7422242/coronavirus-france-doctors-europe/
Miao, H. (2020, October 27). Early voting hits 50% of total U.S. ballots cast in 2016. Retrieved October 28, 2020, from https://www.cnbc.com/2020/10/27/2020-elections-nearly-67-million-votes-cast-in-trump-biden-race-.html