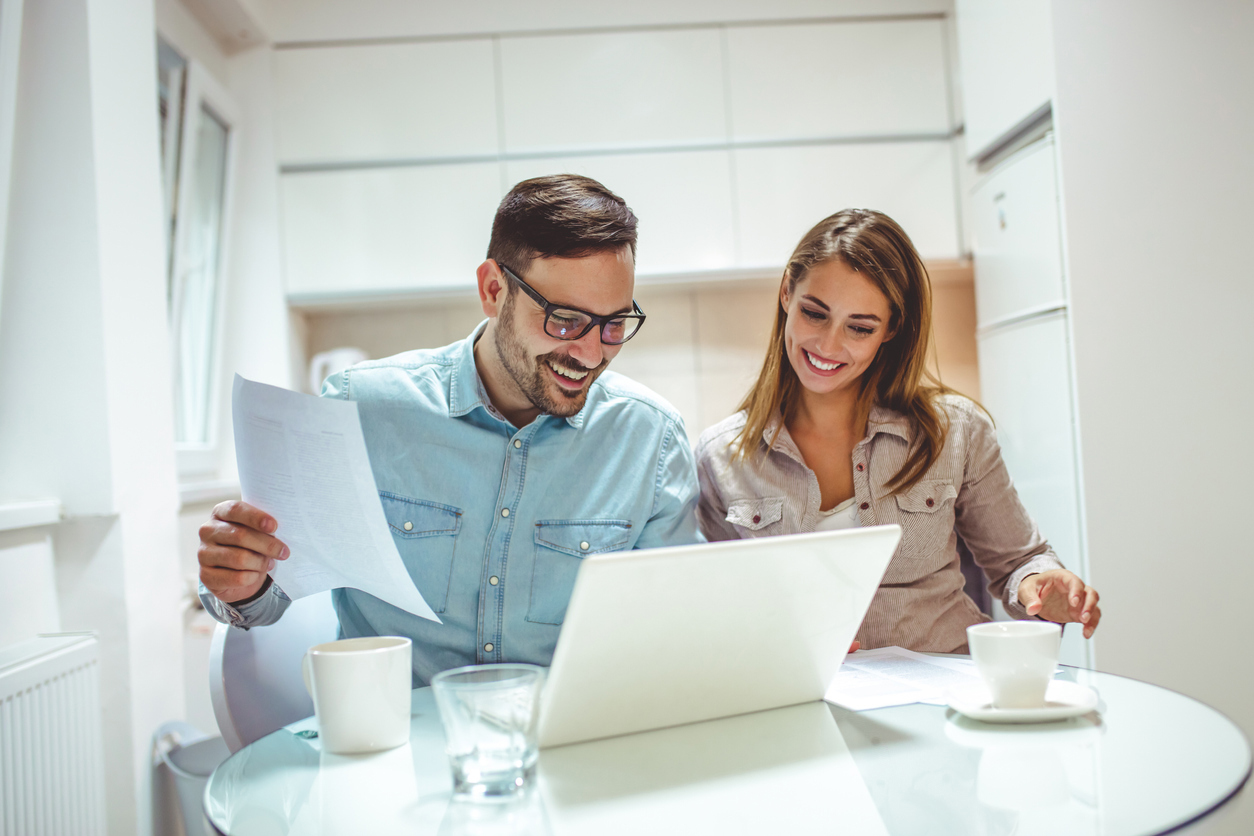 Financial resolutions for 2022 – to ensure your future well-being
By Tore Corrado, B.A – Financial Advisor
Another year around the sun.
With the passage of the old year comes the usual slew of resolutions for the new one. Resolutions often have a negative connotation. People vow to implement changes in their lives – yet somehow the changes rarely come to fruition.
A person's finances are no different. If another year has passed, and you have not yet taken steps toward financial clarity, it may be time for you to incorporate some financial resolutions.
With that in mind, I have taken the liberty of sharing a few New Year's financial resolutions that will take you closer to your future goals.
Establish a plan

This one seems obvious. Yet nearly half of Canadians surveyed do not believe that they have a financial plan in place. When those who do are asked if their plan extends to more than budgeting, nearly 80% say no. Which means they are pretty much without financial guidance!

Seek help with your plan

Much of what I will talk about below may be outside your range of scope or expertise. However, what most people don't realize is that they do not have to establish their plan alone. By using the expertise of a trustworthy financial advisor, you can rely upon the guidance of someone committed to putting together a plan that aligns with your best interests.

Make sure to do your due diligence. Ensure that the advisor's financial planning philosophy is parallel to how you see money, and that there is proper fit between them as advisor and you as client. After all, we don't know what we don't know. Having a trusted and competent advisor will shed light on any implications not yet in your field of vision. In turn, this will avoid any financial issues you may not realize you could face, while putting you closer to where you wish to be.

Save for emergencies

Much as we might wish otherwise, we can't control every aspect of our lives. The only way we can prepare for the unexpected is to plan for it. An emergency account will allow you to rest assured knowing that, if you need cash quickly, you will not be forced to rely on borrowing or using credit cards.

Live within your means

Saving builds wealth. During your working years, your after-tax income should be greater than your spending. This will allow you to save.

Discover how much monthly savings you'll need to achieve your goals. Set that amount up as a recurring savings plan. Then you can spend the rest, guilt-free.

Stop postponing retirement savings until later in life

Regardless of how old you are, or how many years remain in your work life, now is the time to save for retirement. The longer you delay, the more you will be required to save each month. See below for the required savings in order to have $1,000,000 at age 65, earning 7% each year:


Required Savings

Starting Age

Monthly Savings Required

25

$379

30

$552

35

$815

40

$1,227

45

$1,909

50

$3,137

55

$5,744

60

$13,887

Here's the easiest way to achieve this. Set up automatic and periodic deposits into your investment portfolio on a monthly, bi-weekly or semi-monthly basis. From here, your next step is to implement an appropriate investment strategy that can earn you growth each year.

Generate an investment strategy, then stick to it

If you have yet to commit to a formal investment strategy or are unable to communicate what your current strategies are, it may be time to revisit how you are investing. From conversations I have had with clients, a large majority do not have purpose behind their investment plans. Understanding why your assets are positioned the way they are will be extremely helpful in committing you to the plan, managing your emotions and furthering your financial education.


The last 10 years have shown strong growth in the equities markets. So, ensure that you are not only tracking your rate-of-return, but that you are aware of how much risk your portfolio is undertaking to make said return. A proper risk assessment is a key first step in determining how each individual should grow their assets.

If you find yourself in a situation where you cannot clearly dictate what your investment strategies are, or if you are yet to perform a review of your holdings, it may be time to have a qualified team perform an audit of your portfolio.

Implement proper insurance coverage

Have appropriate insurance coverage. Whether it be automobile, homeowner's, life or disability insurance, suitable coverage is key to solid financial planning. At the outset it may seem difficult to figure out the type of insurance and amounts you may need. But persevere! Not having the correct balance of insurance can  be disastrous if you or your family are hit with an unexpected expense.

A proper financial planning firm can provide you analysis of: your current life, disability, critical illness and long-term care insurance needs; your current coverage in each; and any shortfalls that you may have.

Your insurance needs will change throughout your lifetime. if you have recently purchased a new home, got married or had a child, it may be time for you to review your requirements with a licensed financial advisor.

Establish a will, or review your will if you already have one

Your financial decisions can have ramifications that extend past your own lifetime and affect the financial well-being of your surviving family. A valid will detailing how you wish your estate to be handled is a necessary first step in ensuring what you want to have happen after your death actually does happen.

Providing your family with these instructions safeguards against family confrontation or contesting of your estate. It will also speed up the probate process. If you have children, a will allows you to organize care for them if they are still minors when you pass. The will names guardians, as well as who will make your children's financial decisions until they reach age of majority.

Don't leave money on the table

If you are an employee of a corporation that offers a pension or group-matching of a Registered Retirement Savings Plan (RRSP), taking advantage of such free money is a no-brainer. Simply by participating in the plan, you are instantly doubling your assets. Furthermore, these assets will grow tax-deferred within the plan that is established, becoming assets that can be relied upon when you retire.

For parents saving for children's education, the use of Registered Education Savings Plan (RESP) deposits will allow for government-paid grants to be paid into the plan, up to prescribed limits. This can bolster children's postsecondary portfolio. There are several rules that you should be aware of regarding the timing of deposits and whether they are eligible for grants.  It is important that you are aware of the regulations behind this plan, so ensure that you are dealing with an advisor that can walk you through the key components to this plan.

There are several other situations where individuals leave money on the table. The best way to uncover money slipping through the cracks is by performing an audit of where you are at currently, where you want to be, and what actions need to be taken to get you there.

Correctly utilize credit products

If used properly, debt is a tool to build your wealth. Improper use of credit will significantly prevent you from being able to grow your assets while paying down debt. Responsible incorporation of debt can allow for investment opportunities that would otherwise be unattainable; e.g, real estate, business opportunities, etc.

Be sure to consult with a mortgage broker prior to taking on a new mortgage, or when looking to refinance, to ensure you have expert assistance through the process.

Don't cut out the fun

Last but certainly not least, being financially responsible does not mean that you have to forego fun! Budget for travel, activities and other events so that you're fully living your present life while planning for your future one.
Summary
If you have made it this far, many of these things may be resonating with you.  We all want to take control of in 2022, but how much work or time will it take to set this all up? Status quo is always the easiest option.
Organizing your finances may take some work, I will admit that, however, the good news is that you do not have to do this all yourself.  As a Financial Advisor with Ciccone McKay Financial Group, I may be able to help.
To learn more, email us at info@ciccone-mckay.com or call us at 604-688-5262.